Expert advice
Specialised medical claims
Providing accessible information
In-page navigation
---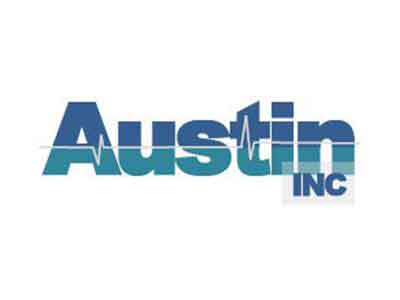 Author Austin Jordaan Attorneys. Screenshot of Austin Jordaan Attorneys website.


[Accessed April 5, 2023]
Austin Jordaan Inc - A respected law firm
Austin Jordaan Inc. is a medico law firm specialising in medical negligence claims, based in Johannesburg South Africa.
With many years of experience, the firm has grown into a well-established and respected law firm.
We have your best interest at heart
At Austin Jordaan Inc. we practice law with the highest level of ethics and transparency in everything we do. We aim to act in the best interest of our client and don't hide conditions or special agendas within the claim. We practice with honour and tackle each case in a unique yet effective manner.
We are dedicated and utilize our expertise to enforce justice for all our clients. Gary Austin, our head attorney is responsible for medical negligence and malpractice claims including anaesthesia death claims. Austin is regarded highly as a noble and effective lawyer. We strive to provide our clients with premium quality legal representation handling the entire claims process from the onset of your claim to actual settlement
Austin Jordaan Inc - you will receive expert advice
Offering the highest quality of legal representation, Austin Jordaan Inc Attorneys will handle your entire personal injury claim from beginning to end. From the moment you contact Austin Jordaan Inc, you will receive expert advice for your specific case.
Fair and accessible information
Austin Jordaan Inc does not pursue exorbitant compensation for minor claims in an attempt to earn a larger fee. Rather the firm is committed to providing fair and accessible information to their clients.
When representing your medical negligence claim, the firm will ensure that your individual needs are met, while maintaining a rational and reasonable approach to the case. Austin Jordaan Inc Attorneys offers full legal representation for medical negligence and malpractice cases, from approaching the necessary parties to arranging court summons, the firm will cover the entire process.
Austin Jordaan Attorneys – Medical Negligence Claim
Claim Type

Medical Negligence Claims
Benefits of Austin Jordaan Attorneys
MEDICAL Negligence
PERSONAL Injury Claims
BIRTH Injuries
MEDICAL Malpractice
---
Austin Jordaan Inc - We can help you claim
Austin Jordaan Inc has contacts with expert medical practitioners who will be able to provide a second opinion, if you have already consulted a second opinion, the firm will acquire the documents and scrutinise them. If the case is valid, the firm will begin the proceedings of starting a claim.
Expert testimonials
First, the firm will request all the relevant evidence from the parties involved in order to form a complete argument. Following the due protocol of contacting the defendant and courts, Austin Jordaan Inc will pursue all the relevant witness testimonies and expert witnesses. Austin Jordaan Inc is dedicated to providing an in-depth argument of the strongest form, allowing for no surprises or inconsistencies.
We can also consist with head injury claims, TBI claims as well as slip and fall claims as well as other public liability claims.
If the need arises, the firm will organise the necessary requirements for proceeding with a trial, as well as contacting the defendant and their legal team. Austin Jordaan Inc will advise you on your case before proceeding with legal action, and only then will the case be launched. The firm prides itself in providing honest and thorough legal representation and will guide you through the entire process of initiating the medical negligence claim.
When the case has ended, a ruling is made and your lawyer will propose a compensatory figure that she deems adequate. However often lawyers seek excessive amounts in an attempt to gain a higher fee, often at the risk of the case, but Austin Jordaan Inc does not seek unlikely sums and guarantees their continuous transparency and honesty.
Austin Jordaan Attorneys Contact
Contact Number
E-Mail
Website
Physical Address
43 Davidson St, Rynfield

Benoni

Johannesburg

1500

South Africa
Opening Hours
Monday

07:00 – 16:30

Tuesday

07:00 – 16:30

Wednesday

07:00 – 16:30

Thursday

07:00 – 16:30

Friday

07:00 – 16:30

Saturday

– CLOSED

Sunday

– CLOSED